Enter The Queue
---
At the home page, click the Queues icon to enter the Queue.

To view the queue list, click on the Course ID (e.g CSE9000). The numeric value at the top right indicated the current queue size. Tutors are listed under the column.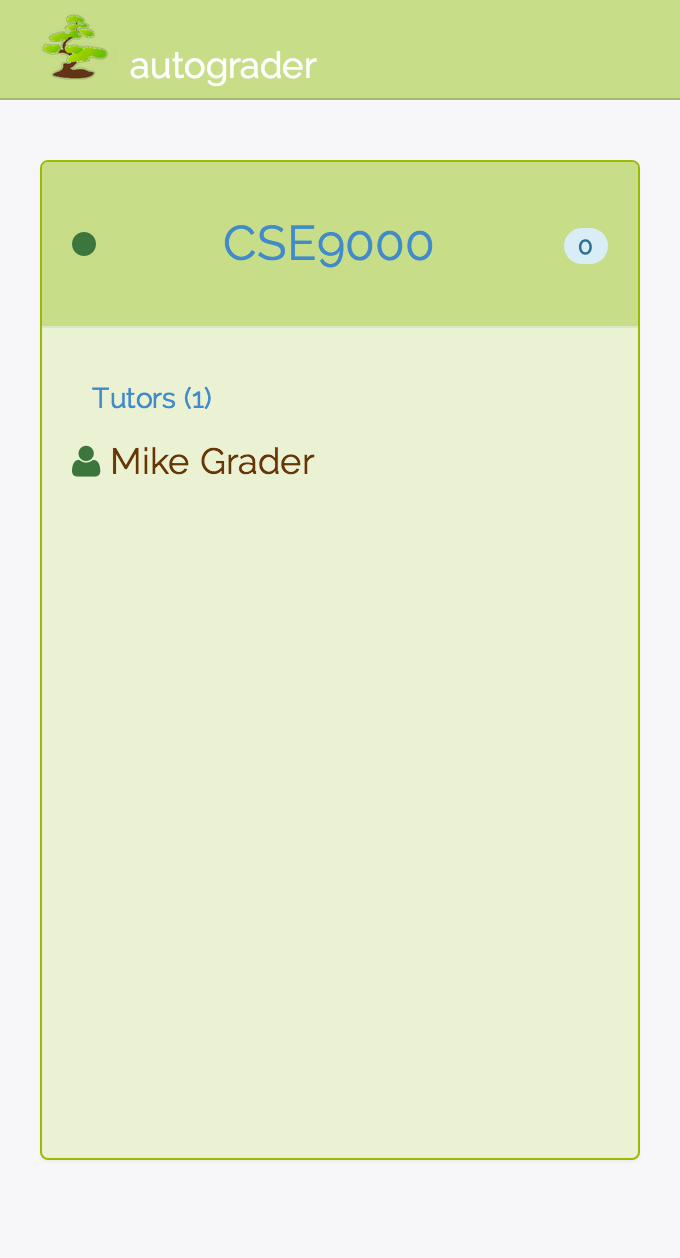 Create a Ticket
---
To get tutored and list your ticket in the queue, click the Create New Ticket button. Fill out the required fields and click the Submit Your Ticket button.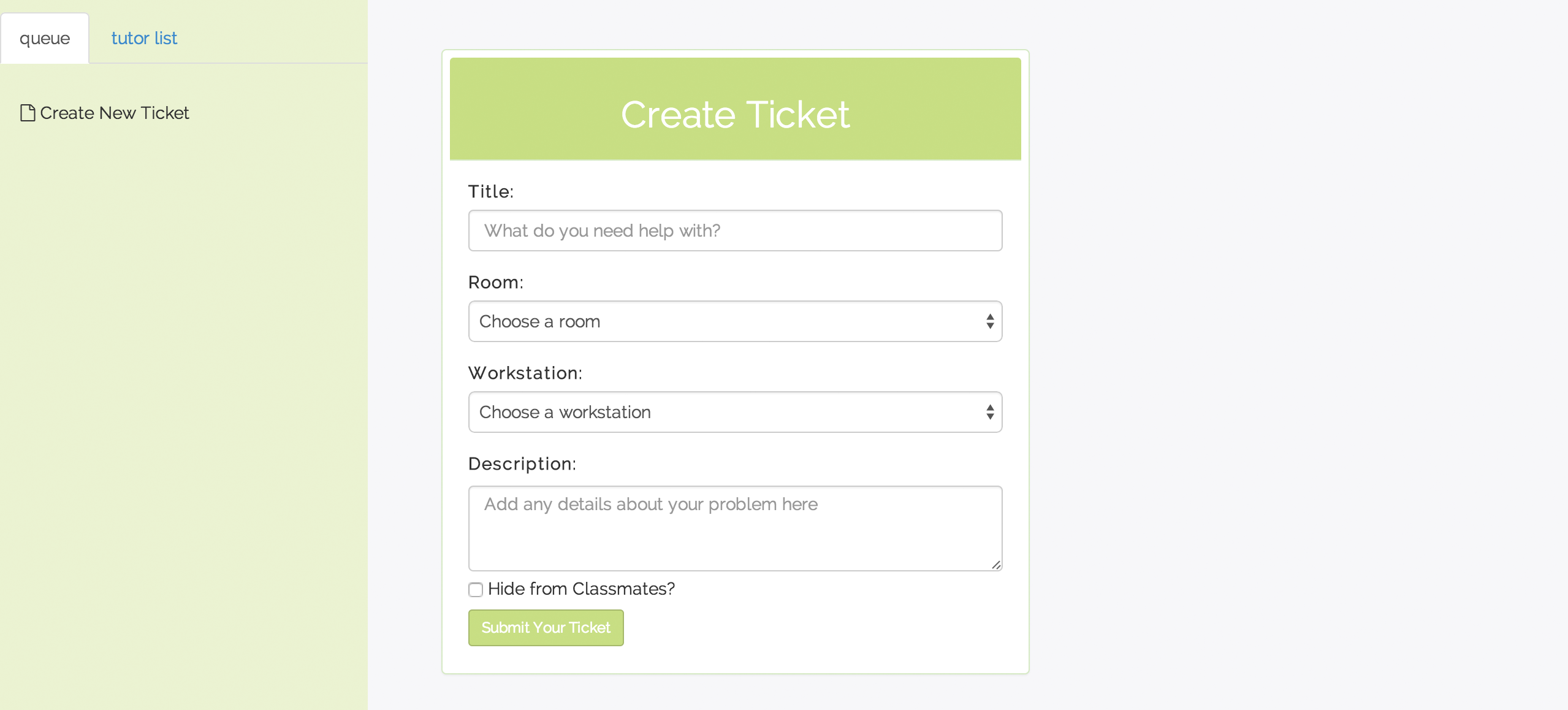 After clicking the button, your ticket should appear in the queue.
Edit a Ticket
---
To edit a ticket, click the Edit Your Ticket button in the upper right corner
After clicking the button, edit the necessary fields.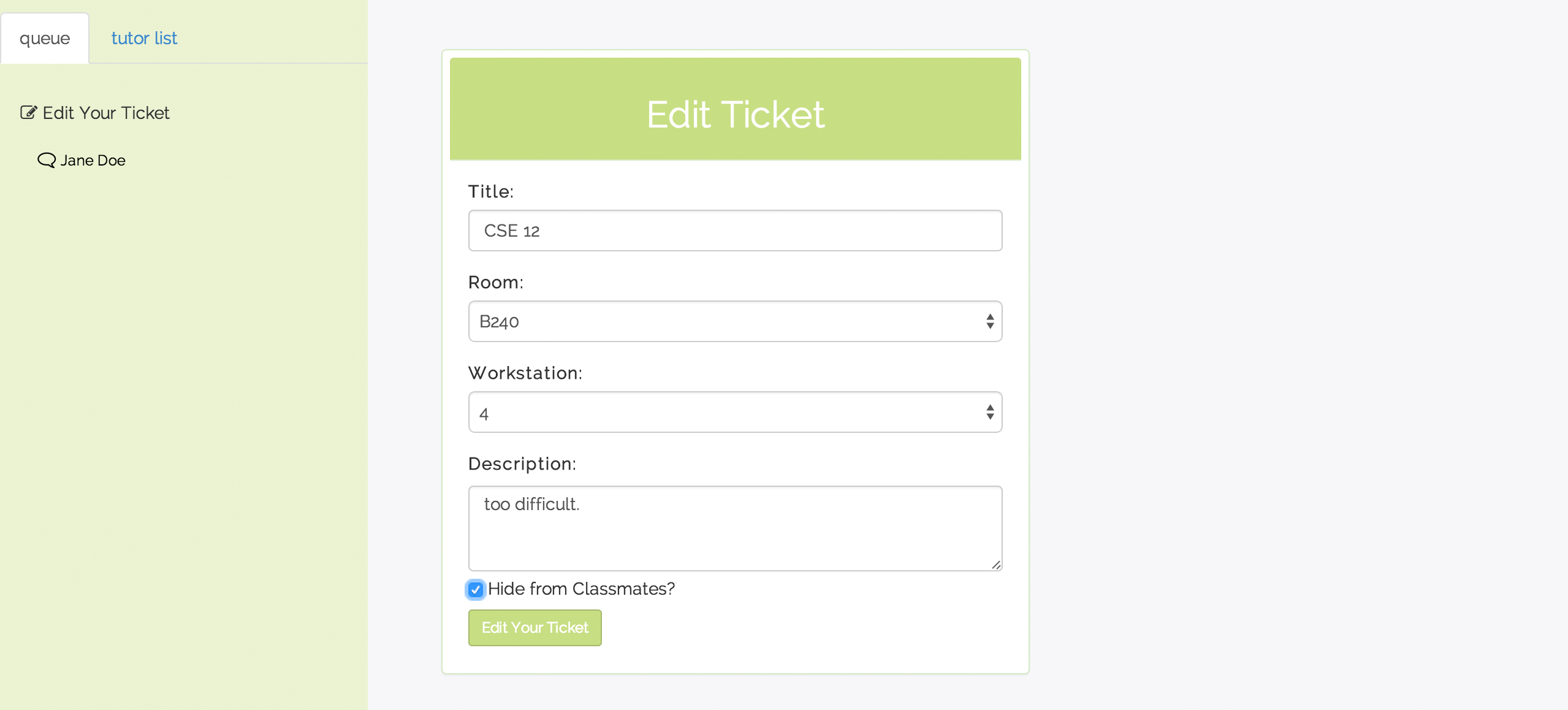 Private Ticket
---
You can check the Hide from Classmates? checkbox if you want your ticket to be private.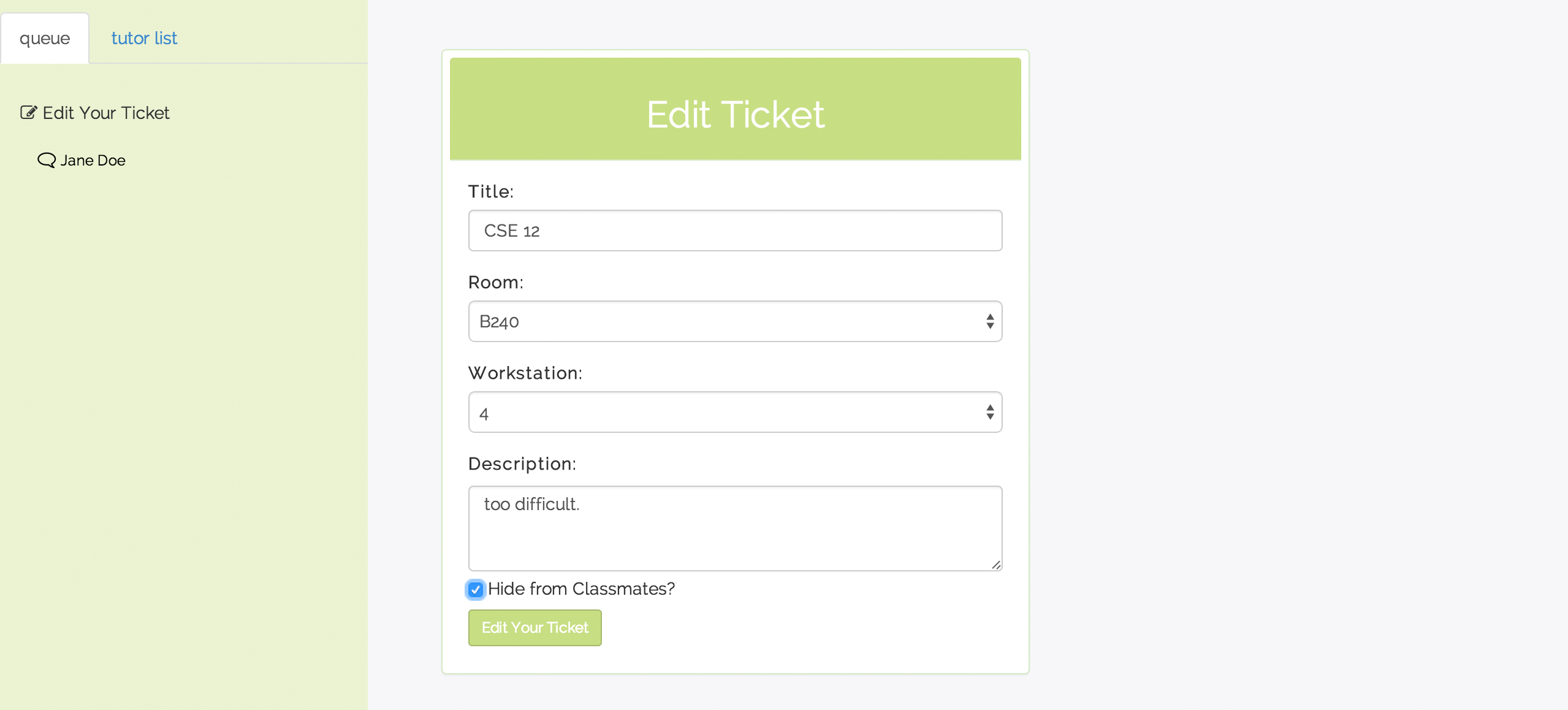 If you chose to keep your ticket private, your name in the queue will be in italics and hidden from your classmates' view.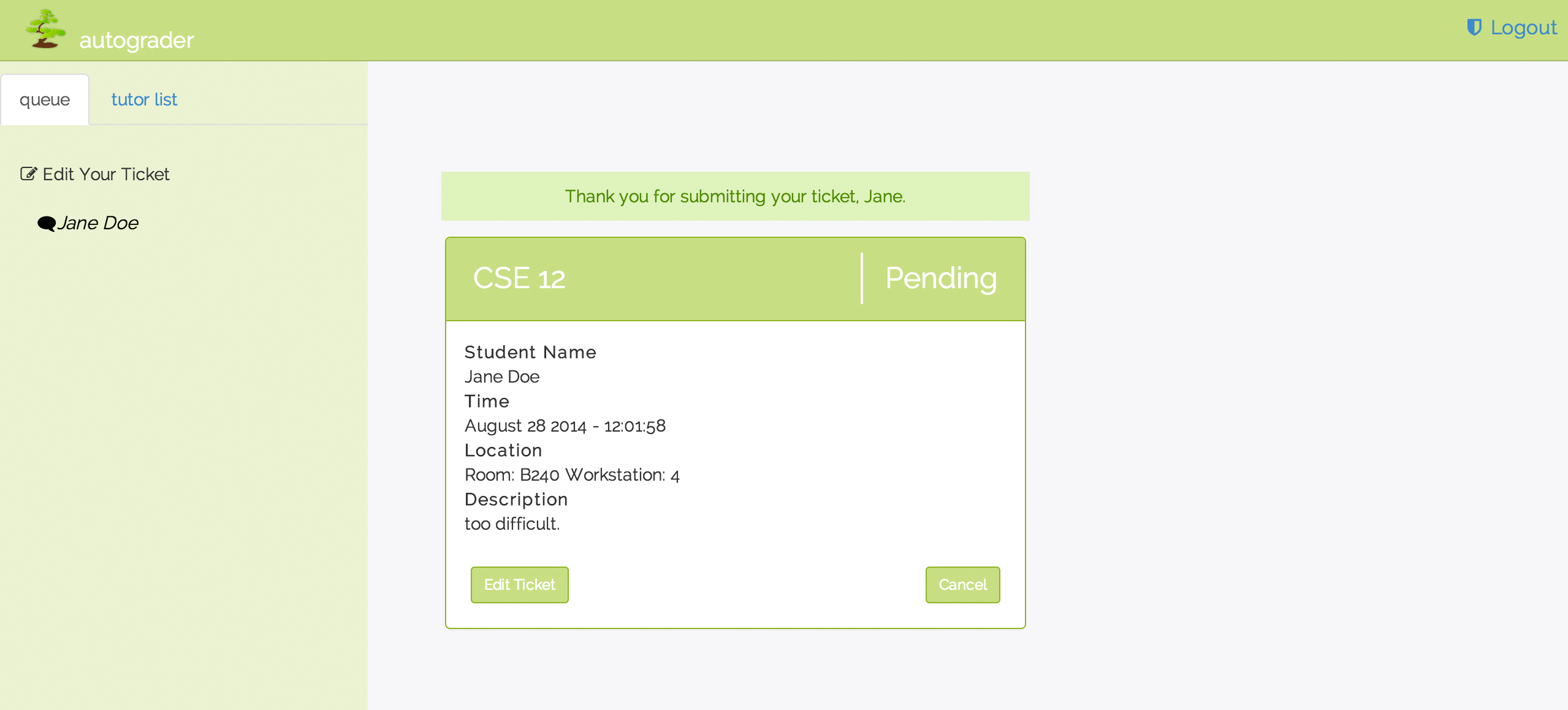 From another student's perspective. We guarantee privacy.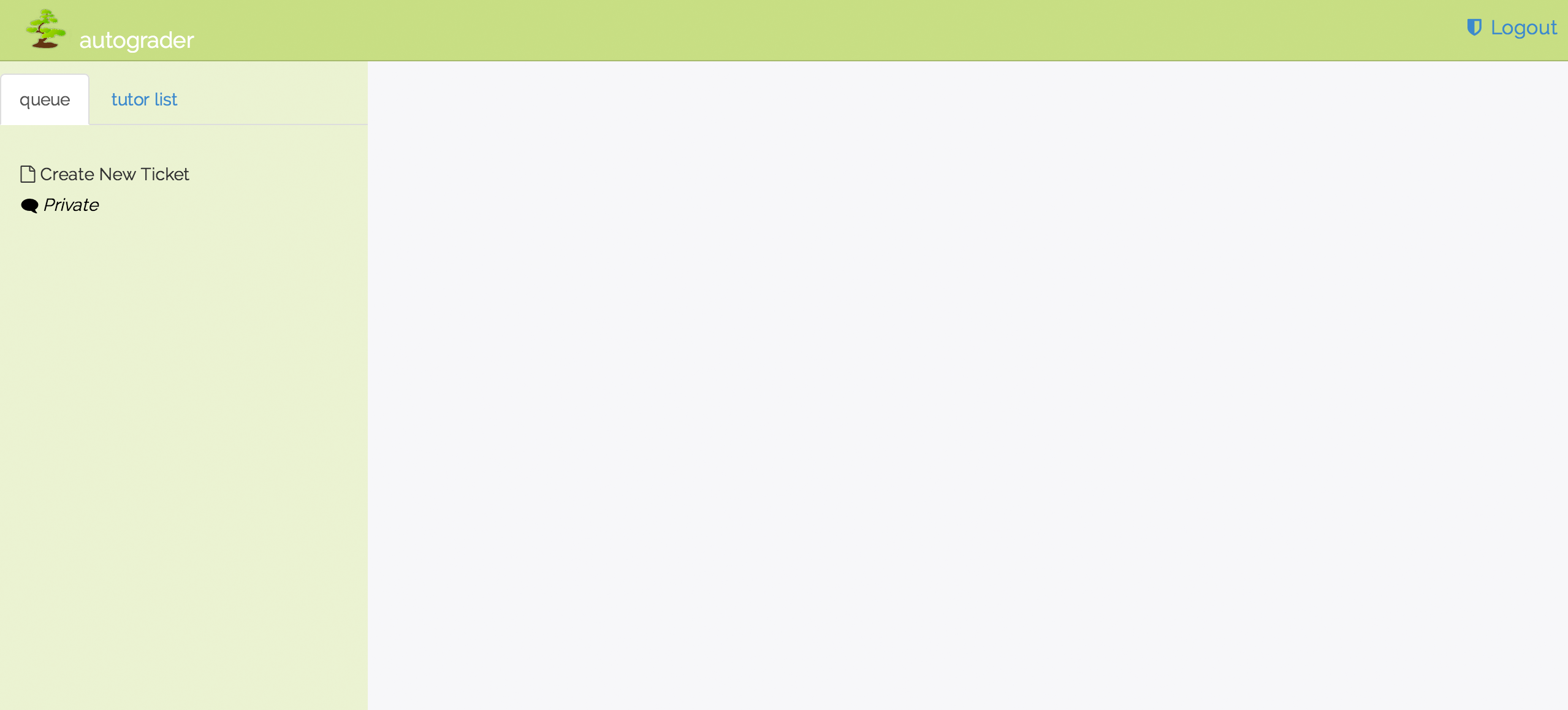 Tutor List
---
To view a list of the current tutors on duty, click the tutor list tab.